Acting Chief Medical Officer Professor Paul Kelly has reiterated the importance of Australia's "suppression" response to COVID-19.
It said it relies on four elements which need to be working.
They are the strong external border strategy on overseas arrivals, plus the 14-day hotel quarantine for Australians coming in.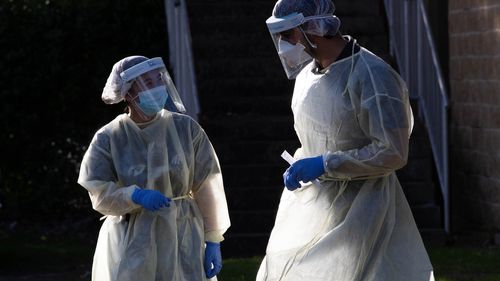 A COVID-19 testing clinic in Kyeemagh, south Sydney.
The second is testing, tracing and isolating, which he said needs to continue even without cases for a long time in a jurisdiction.
Cough etiquette, washing hands and keeping physical distance or wearing a mask also remain important.
The final part is about "movement and mixing" restrictions which includes state borders and curfews such as in Melbourne.
"They need to be a part of our armoury moving forward," he said,
He said outbreaks would still happen, but using the responses quickly was vital.